Android Power !
Switch to MagSafe too!
To use MagSafe, simply stick a magnetic ring onto your case or phone.
Get two rings for free with the purchase of a Craft Kitties charging stand.
And there you go, ready for wireless freedom!
MagSafe Compatible Models
All phones with wireless charging (Qi) are MagSafe compatible.
Check out this list of the most popular phone brands offering wireless charging.
SAMSUNG
Starting with Galaxy S6 & S6 Edge (2015)
Google PIXEL
Starting with Pixel 3 & Pixel 3 XL (2018)
LG
Starting with LG G8 ThinQ (2019)
HUAWEI
Starting with Huawei Mate 20 Pro (2018)
SONY
Starting with Sony Z3V (2014)
XIAOMI
Starting with Xiaomi Mi Mix 2S (2018)
HONOR
Starting with HONOR Magic 4 Pro (2022)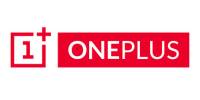 ONEPLUS
Starting with OnePlus 8 Pro (2020)
Stick a ring to the back of your smartphone
and enjoy MagSafe charging!
Our MagSafe Charging Stands
Do you have an iPhone?
Awesome! Your iPhone might already be compatible with MagSafe.
To learn more, check out our guide on iPhone models compatible with MagSafe.
View iPhone Guide